The Ingenious Power of Partnership
Invent Penn State is a Commonwealth-wide initiative to spur economic development, job creation, and student career success.
Launched in 2015 by Penn State President Eric Barron, Invent Penn State is a $30 million initiative that redefined the university's land grant mission to include entrepreneurship and innovation programs, tools and resources that accelerate the movement of great ideas to the marketplace and make a substantial economic development impact in Pennsylvania and beyond.
Invent Penn State, hosted in the Office of Entrepreneurship and Commercialization, is a coordinated effort that spans the university's 24 campuses, all academic colleges, including the College of Medicine and Penn State Law, and our numerous institutes and centers. Countless Penn Staters, community leaders and industry partners have contributed to developing what quickly has become a burgeoning entrepreneurship ecosystem at Penn State, one that provides resources and support to faculty, staff, student and community innovators.
Entrepreneurs in all 21 Penn State undergraduate communities now enjoy free access to accelerator programs, co-working space, legal and IP advice, mentorship, rapid prototyping, pitch competitions and funding.
Many thanks to Penn State senior vice president for research Lora G. Weiss and her team, Commonwealth Campus chancellors and their innovation hub teams and our many collaborators who are developing new resources daily. The Invent Penn State initiative would not be possible without this ingenious power of partnership.
"Alone we can do so little; together we can do so much."
Helen Keller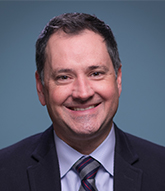 Dr. James L. Delattre
Associate Vice President for Research
Director of the Office of Entrepreneurship & Commercialization
James Delattre serves as Associate Vice President for Research and Director of the Office for Entrepreneurship and Commercialization where he leads overall program development for the Invent Penn State initiative and leads commercialization strategy, resources and support for Penn State's startup pipeline and innovation hub program.
Prior to joining Penn State, Dr. Delattre served as Vice President of Global Marketing at NanoHorizons, Inc., a Penn State nanomaterials manufacturing start-up. He joined the research team at NanoHorizons as Product Development Manager in 2005 after working in the Low-k Dielectrics Group at Novellus Systems, Inc. in Santa Clara, California.
Dr. Delattre earned his PhD in Chemistry from the University of California, Berkeley, with a focus on processes for reducing greenhouse gas emissions from semiconductor manufacturing and the development of new synthetic techniques for the solid state. He completed postdoctoral work investigating the plasma treatment of polymers at the Consiglio Nazionale delle Ricerche at the University of Bari, Italy. He is the author of over a dozen peer reviewed scientific articles and holds several patents.
Dr. Delattre received his BS with honors in Chemistry from Penn State, where he studied inorganic, high-pressure chemistry and Russian language.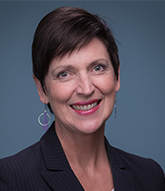 Nena Ellis is Director of Marketing and Communications for the Invent Penn State initiative. She assists with strategic planning for Invent Penn State and develops and promotes numerous programs, tools and resources for entrepreneurs and innovators across the Penn State system.
Throughout her 30-year marketing and publishing career, Ms. Ellis has assisted companies and nonprofit organizations locally, nationally and internationally in achieving their goals whilst fulfilling their missions with responsibility. Her strategic work has been integral to the development of numerous brands, from tech startups to consumer brands, including the snowboard and action sports brand AIRWALK, where she lead international marketing and worked in Europe, and Sheetz, where she was head of public relations and a member of the brand team that rebranded Sheetz and launched their convenience restaurants.
Prior to joining Penn State Ms. Ellis was President and Founder of GO! Marketing & PR, a strategic branding and marketing consulting practice she founded in 2005. In 2012 she also launched Koko FitClub in State College and developed marketing tools for the cutting edge personal training franchise that offers technology-enabled workouts with online metrics and nutrition coaching. Ms Ellis began her career in journalism as Associate Editor of Indiana Business Magazine in Indianapolis where she first was inspired by entrepreneurship while writing stories about Hoosier business trailblazers.
Sign up for the monthly Invent Penn State newsletter
Innovation Hubs Across the Commonwealth