National Science Foundation I-Corps Site

The NSF awarded Invent Penn State I-Corps Site status and $500,000 in September 2017 to support entrepreneurship training and microgrants for university-related startups. Eligible teams receive up to $3,000 for customer discovery to advance their ideas.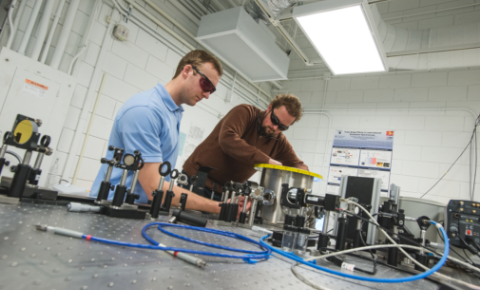 About the Site
NSF I-Corps is a public-private partnership program that teaches university and community entrepreneurs with a targeted Lean Launchpad curriculum to identify valuable product opportunities that can emerge from academic research and the innovation ecosystems surrounding our university communities.
The Invent Penn State I-Corps Site provides mini-grants, commercialization training and mentorship for up to 30 potential startup teams per year. The commercialization training sessions, offered through several bootcamp programs, help inventors begin customer discovery, learn about the commercialization process, network with experienced entrepreneurs, and determine if a market exists for their innovation.
Benefits of Participation
Selected teams will:
Receive an I-Corps Mini-Grant of up to $3,000, which can be used to attend industry trade shows, visit potential customers, and cover virtual customer discovery expenses including LinkedIn Premium and Zoom Pro.
Have the opportunity to work with a dedicated mentor who meets with the team to provide business expertise, advice on pitch development, funding strategies, and help grow a network of contacts.
Perform 30 structured customer interviews to gain insights into the market for the team's innovation.
Have opportunities to showcase their new venture at the Invent Penn State Venture & IP Conference.
Become eligible to apply for an I-Corps National Teams $50,000 grant award (please note: this is an alternate National Teams eligibility path for PI's who have not previously received NSF funding).
Qualify for an increasing number of NSF grant awards that require NSF I-Corps training as a criterion for eligibility.
Learn more about the program and how you can apply today
Sign up for the monthly Invent Penn State newsletter