The Inc.U Competition is an undergraduate pitch competition that culminates in "The Investment," a WPSU Shark Tank-like television production that will be livestreamed during Penn State Startup Week powered by PNC. Student startups will pitch for up to $30,000 in investment dollars for their companies.
Applications for the 2022 Inc.U Competition are closed.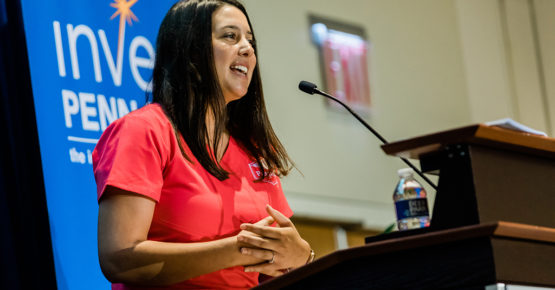 About the Competition
Inc.U began in 2015 as a pilot program funded by a grant from the Pennsylvania Department of Community and Economic Development. It was originally a collaborative effort between the University of Pittsburgh at Johnstown, Bucknell University, and Penn State to foster undergraduate entrepreneurship.
From 2016-2020, the Inc.U Competition was managed by PennTAP and evolved to become a Penn State program offered in partnership with Invent Penn State and the LaunchBox & Innovation Hub Network. Beginning in spring 2022, the Inc.U Competition will now be a featured competition as part of Penn State Startup Week powered by PNC, with "The Investment" production livestream scheduled on April 9, 2022.
Learn more about the program and how you can apply today
Sign up for the monthly Invent Penn State newsletter