Kickstart your business!
Six undergraduate teams from across the commonwealth will compete for a $30,000 cash investment pool and be provided support specially designed to help their startups gain traction including business mentors, professionally designed marketing videos, and showcase opportunities. The winners will be announced during Penn State Startup Week powered by PNC in March.
Apply Now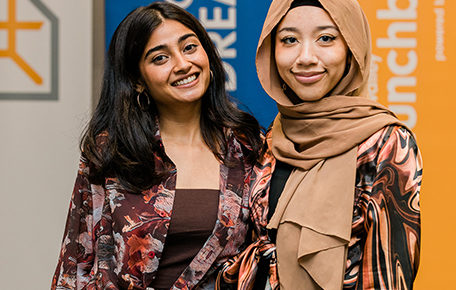 Need help creating your submission video?
A virtual information session was held on January 19, 2023, at 7 pm. Joanna Sutton, Inc.U Competition Director, and Nick Smerker, Media Commons Traveling Consultant, shared more information on the value of the competition and provided best practices, pointers, and tips on creating your submission video.
About the Competition
Inc.U is a signature program of Invent Penn State and an annual showcase of student innovation across the Commonwealth. Every spring, the Inc.U Competition awards up to $30,000 in funding to the top six student startup teams at the culminating pitch event that takes place during Penn State Startup Week powered by PNC. This funding coupled with ongoing pitch training and startup support services enables student entrepreneurs to take the next step in turning their daydream into a reality.
Key Dates
Virtual Information Session: January 19, 2023
Video Submissions Due: February 5, 2023
Finalists Announced: February 13, 2023
Live Finalist Presentations: March 18, 2023
Recognition Reception: March, 23, 2023
Learn more about the program and how you can apply. Applications open on January 9, 2023.
Sign up for the monthly Invent Penn State newsletter