Startup Leadership Network
The Startup Leadership Network (SLN) is an invitation-only, membership-based group of serial entrepreneurs that meets with Penn State tech startups throughout the year in order to facilitate management talent matchmaking and provide guidance and expertise to accelerate their technology development and market entry. Additionally, an advisory board fulfills a board function for select startups. A "Council" helped to form the Startup Leadership Network and provides ongoing direction for network programming.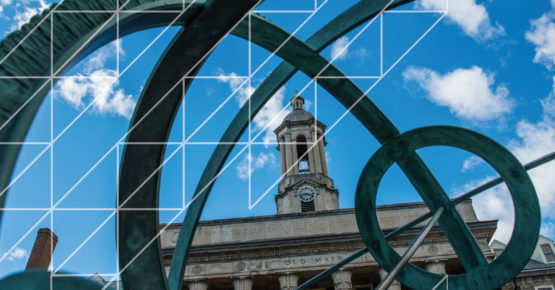 About the Network
Drawing from Penn State's alumni network, the SLN finds seasoned executives across numerous industry domains and skill sets to match with University startups that are in need of management help. Guided by a 12-member Council of Penn State alumni with deep industry expertise and years of real-world business expertise, the Network embraces the most up-to-date standards, practices, and guidance.
The program provides startup profiles, makes introductions, and facilitates bi-annual events for matchmaking and relationship building. At the events, the startups present their technology, identify challenges they're facing, and detail the support they need. SLN members have opportunities to give feedback, ask questions, and meet with startups one-on-one.
Participating startups are identified through a number of Invent Penn State-related organizations and activities, including the Penn State Office of Technology Management, Fund for Innovation, LaunchBox & Innovation Network, Ben Franklin TechCelerator, Invent Penn State Venture & IP Conference, and more.
Matt Rhodes, Founding and Managing Director, 1855 Capital and Dr. Linda W. Schaffer, Director, Foresite Capital Management, judging the 2019 Tech Tournament at the 2019 Invent Penn State Venture & IP Conference
Board of Advisors Program
Industry-specific Advisory Boards guide and assist Penn State startups as they enter the market. They meet quarterly with select Penn State startups to receive updates on the startups—challenges they face, funding and resource needs, and much more.
The 2020 Board of Advisor Program had 14 members split across two Boards that supported six startups in the Technology and Medical fields.
Penn State Assistant Professor, American Academy of Nursing Fellow, SAFE-T Center Founder, Sheridan Miyamoto
Startup Pipeline
The University Startup Pipeline tracks Penn State technologies in the commercialization pipeline as they move through six critical stages of development, ending in commercialization. The startup companies showcased in the pipeline are leveraging the resources, funding, and management offerings available through the Office of the Senior Vice President for Research, Academic Colleges, and other University partners.
The Startup Pipeline is updated frequently and provides detailed information designed to provide information to collaborators and help potential industry or investment partners to identify opportunities for engagement.
View the Startup Pipeline tracking tool here.
Sign up for the monthly Invent Penn State newsletter