From Wall Street Trader to Facial Authentication Innovator with Ryan Owen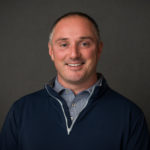 Ryan Owen is the co-founder and president of Wicket, as well as the co-founder and Chief Strategy Officer of Cast Iron Media. In this episode, Ryan shares his experiences as a Wall Street trader, the unique internship opportunities Penn State connected him to as a student, as well as his experience being in the World Trade Center on 9/11. He then shares the twists and turns that led him to founding his two current startups: Wicket, a software company that specializes in facial authentication solutions for venue operators and facility managers, and Cast Iron Media, a premier sports and entertainment streaming solutions company.
Ryan has a Bachelor of Science degree in Information Systems from Penn State and an MBA in Entrepreneurship and Innovation from the Kellogg School of Management at Northwestern University.