Gaming your Health with Litesprite Founder Swatee Surve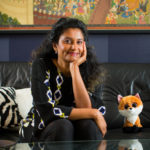 In 2013, Swatee launched Litesprite, a health tech startup developing award-winning digital therapeutic purpose-driven games for chronic conditions. Litesprite has the mission of destigmatizing mental health issues and removing barriers to the tools people need.
She received her MSME in Control Systems and Biomechanics from Penn State.