Making Sustainability Convenient with Zander Isaacson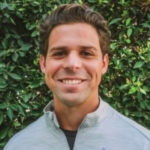 Zander Isaacson is the CEO and Co-Founder of Xeal, a technology-first electric vehicle (EV) charging company operating at the intersection of real estate, mobility, clean energy, and IoT.  The company secured $40M in Series B funding in November 2022 after closing an $11M series A in 2021 by leading proptech and climate tech VC funds, and has already partnered with 70+ of the largest real estate companies including Lincoln Property Company, Camden, Greystar, Related, UBS, and Brookfield.
Prior to starting Xeal in 2019, Zander worked as a S&T summer analyst at Citi Global Markets and then full-time in IB at Torreya Partners within the Mergers & Acquisitions division. Prior to investment banking, Zander was the founder & president of Happy Valley VC, the first student-run venture capital fund at Penn State, and was a portfolio manager for the Nittany Lion Fund, a $15M student-run hedge fund. He graduated from Penn State's Smeal College of Business.