On the Forefront of Digital Advertising with Infolinks Media CEO Robert Regular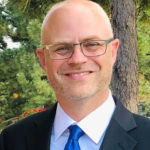 Robert is a serial technology and media entrepreneur with 25 years of experience in digital media and marketing. He has founded, grown and exited four digital media technology companies with teams and locations around the world. Robert's current company, Infolinks Media, is an exclusive ad marketplace helping emerging publishers grow and succeed.
Robert received his bachelor's degree in communications and business from Penn State.