Shaping Cultural Change with Jess Weiner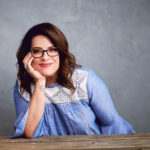 Jess Weiner is a cultural expert and creative who has spent 26 years researching and educating on cultural trends in order to help people feel seen, heard + understood.  She is a bestselling author, podcast host and speaker who has connected with audiences from the White House to Wall Street.  
In this episode, Jess discusses how she has been a strategic partner in culture-changing moments such as Dove's campaign for "Real Beauty" and the evolution of Barbie. She also talks about how Penn State helped her bring all of her interests together, giving her the skillsets she'd eventually use to start her brand consultancy Talk to Jess. 
At the end of the episode, Carley Furlow, a sophomore at Penn State studying business administration and founder of Sharps and Flats, a startup making assistive devices for people who have disabilities, injuries or limiting circumstances who play instruments, talks to Jess about networking and building a startup brand. 
About Jess Weiner 
Jess Weiner is a Culture Expert + the CEO of Talk to Jess, LLC. She graduated from Penn State in 1995 with degrees in theater, women's studies and classics.