I-Corps Program Information
The National Science Foundation's Innovation Corps (I-Corps™) program uses experiential education to help researchers gain valuable insight into entrepreneurship, starting a business or industry requirements and challenges. I-Corps enables the transformation of invention to impact. The curriculum integrates scientific inquiry and industrial discovery in an inclusive, data-driven culture driven by rigor, relevance, and evidence. Through I-Corps training, researchers can reduce the time to translate a promising idea from the laboratory to the marketplace.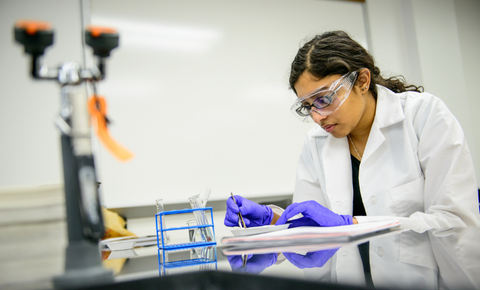 The I-Corps short course curriculum was developed, and is taught, by successful technology entrepreneurs. Each participant in the I-Corps program will engage extensively with industry. Over the course of several weeks, you will talk to a minimum of one hundred customers, partners, competitors, and other market stakeholders. During this time, you will be seeking a solid product-market fit and building a viable business model for your innovation.
Along the way, you will address several fundamental questions:
Who are your real customers?
Why will customers buy products or services based on your technology?
How will you get the product to your customers?
How will you make money?
How big is the potential market?
Who are your competitors?
Penn State teams are welcome to apply to other regional short course offerings from the broader region. Click here to view other regional cohorts or contact the Penn State NSF I-Corps Program Manager, Derek Gross, to find the best solution for you and your team.
After successfully a regional I-Corps short course program, teams may be eligible to apply for the national NSF I-Corps program. Those accepted into the national teams program receive up to $50,000 to assist with customer discovery and to cover the expenses of all team members attending the opening and closing workshops. Learn more.
Sign up for the monthly Invent Penn State newsletter