Making Entrepreneurship Accessible in Rural America
3. Strategy: Building a Statewide Economic Development Infrastructure
---
Establishing the First Network-Wide Resource
A strategic partnership develops.
As Invent Penn State was ramping up the first few locations, a professor at Penn State's law school considered leveraging the structure of a business-related legal clinic used at prior university where he had taught. The clinic structure required law students to provide at least 70 hours of pro bono work prior to graduation.
Having been an attorney in a law firm working with hundreds of startup companies prior to teaching at Penn State, the professor immediately saw the value of building a similar, but much larger, program at Penn State.
Students would gain valuable clinical experience and local residents would benefit from no-cost legal advice.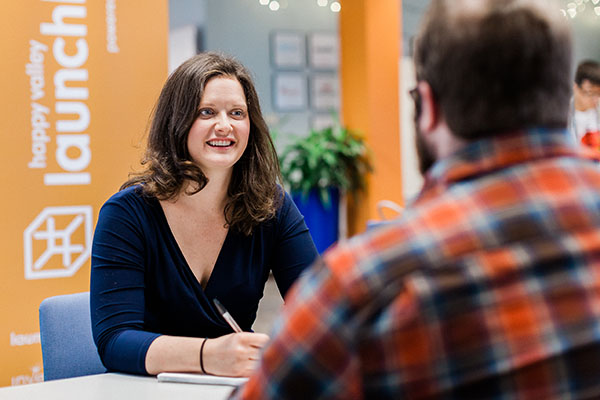 Circulating the idea.
Seeing a clear connection to the vision and the university's land grant mission, he approached President Barron about the idea and in January of 2016 the Penn State Law Entrepreneur Assistance Clinic was established.
Reducing risk for new business owners.
Law students under the supervision of licensed attorneys would help provide no-cost legal counsel to early-stage entrepreneur looking to start a business anywhere within PA.
Services included:
helping individuals create formal entities (e.g., LLC)
preparing organizational contracts such as co-founder agreements and initial funding documents
preparing operational contracts such as employment and independent contractor agreements
With many early-stage entrepreneurs not realizing how critical this type of advice is, and those who do not having the funds to seek counsel, the Penn State Law Entrepreneur Assistance Clinic quickly became a key resource in helping entrepreneurs across Pennsylvania to reduce unnecessary risk.
Building a pipeline.
By helping these early-stage entrepreneurs avoid common mistakes that may impact the sustainability of their ventures, this service creates a pipeline for established attorneys in local entrepreneurial ecosystems.
As companies launched and begin to gain traction, they were no longer eligible for no-cost legal services and were encouraged to seek out legal advice in their hometowns, thus building a client pipeline for local providers.
"In law school you could go the whole three years and never meet a client, never do something that you'd do again. So, these clinics give students the opportunity to actually do practical work for real clients."

Tom Sharbaugh
Director, Penn State Law Entrepreneur Assistance Clinic
A second clinic is launched.
The following year, at the urging of Penn State's Provost, a second clinic focusing on intellectual property issues was funded and launched.
The Penn State Law Intellectual Property Clinic provides:
general intellectual property counseling
patentability and trademark clearance searches
patent, trademark, and copyright registration applications
Filling gaps.
These clinics represented the first steps to addressing gaps in services for PA entrepreneurs.
As such, they have both become critical resource partners in building a support infrastructure across the state.
Discover More
Dive deeper into how we built a statewide economic development infrastructure.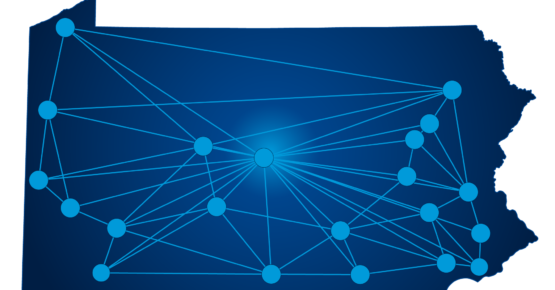 Learn more about challenges that emerged early in the process.